Posted by:

Pdfprep
Post Date:
November 19, 2020
---
Pdfprep
Refer to the Exhibit.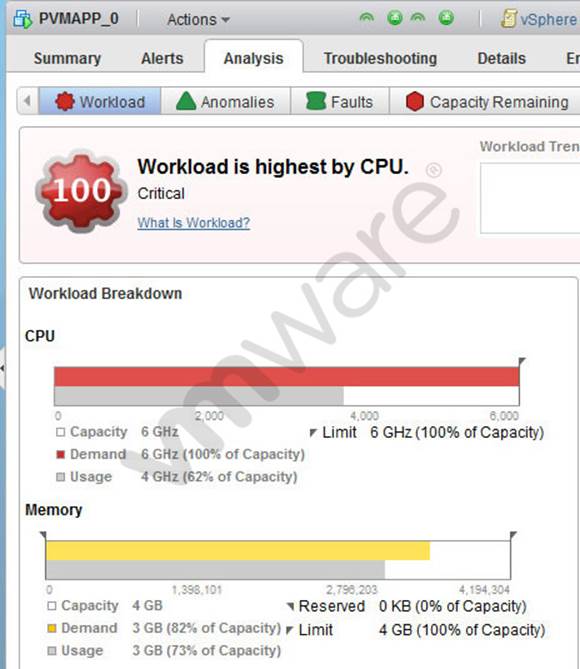 An administrator receives vRealize Operations alerts for the Health of the virtual machine PVMAPP_0 as shown in Exhibit 1:

The administrator clicks on the Analysis pane, as shown in Exhibit 2:
Based on the exhibits, what action would correctly address the performance problems observed?
A . Increase the number of vCPUs for PVMAPP_0.
B . Increase the allocation of memory for PVMAPP_0.
C . Increase the Memory limit for PVMAPP_0.
D . Increase the reservation in MHz for vCPUs for PVMAPP_0.
Answer: A