Posted by:

Pdfprep
Post Date:
October 18, 2020
---
Pdfprep
HOTSPOT

You test a webpage that contains the following JavaScript code: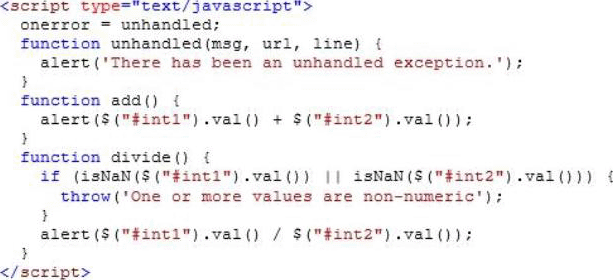 The webpage also contains the following markup:

You need to ascertain how the webpage responds when the user enters characters and then clicks the add and divide buttons.

For each statement in the table, select Yes if the action causes the webpage to behave as described. Select No if it does not. Make only one selection in each column.
Answer: