Posted by:

Pdfprep
Post Date:
October 15, 2020
---
Pdfprep
Click the Exhibit.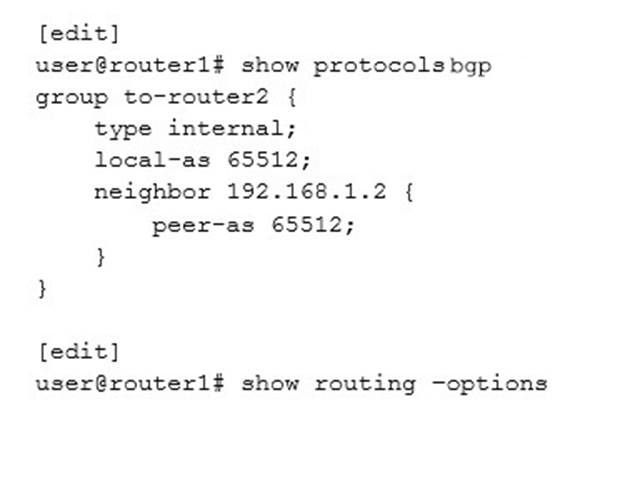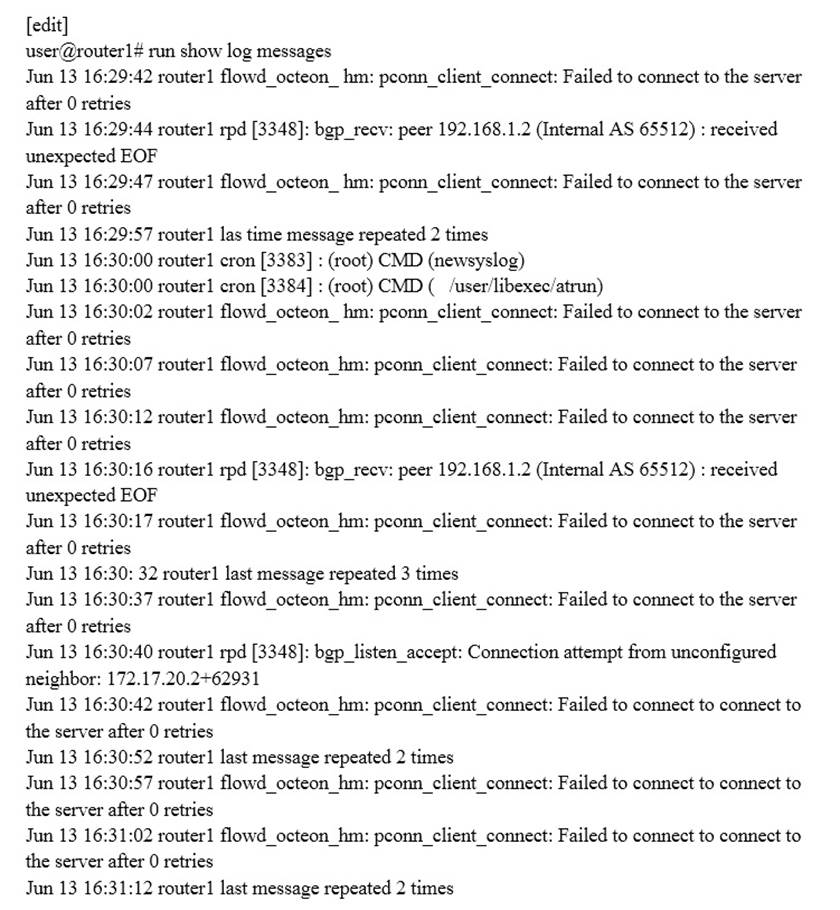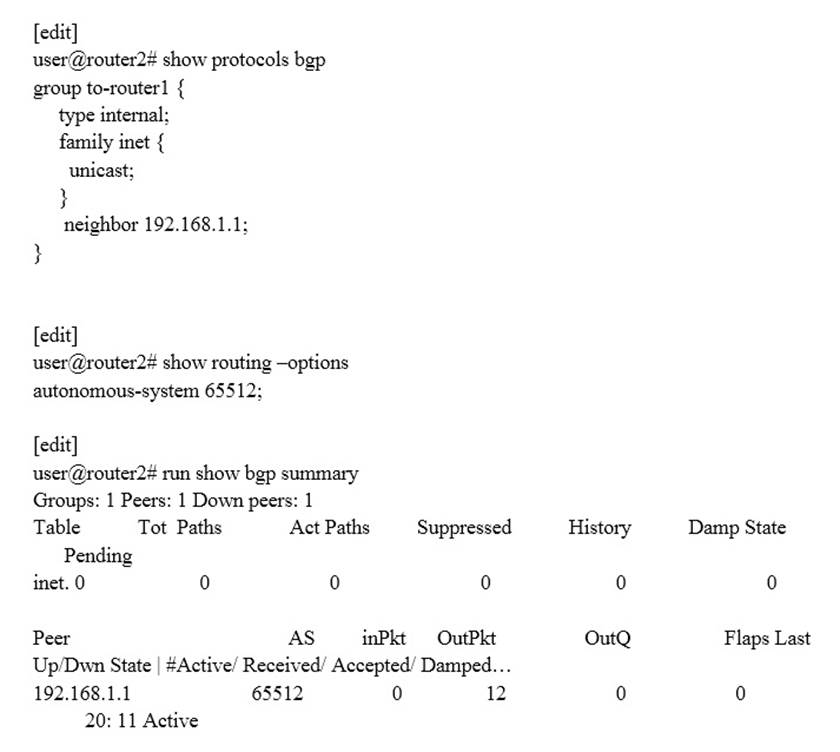 You are configuring a new BGP session between router1 and router2. The session does not establish.

Referring to the exhibit, what must be done to establish this session?
A . You must define the peer-as number on router2.
B . You must define the autonomous- system number under the [edit routing-options] hierarchy on router1.
C . You must specify type as external on both devices.
D . You must specify the local-address on both devices.
Answer: D