Posted by:

Pdfprep
Post Date:
October 13, 2020
---
Pdfprep
Click the Exhibit button.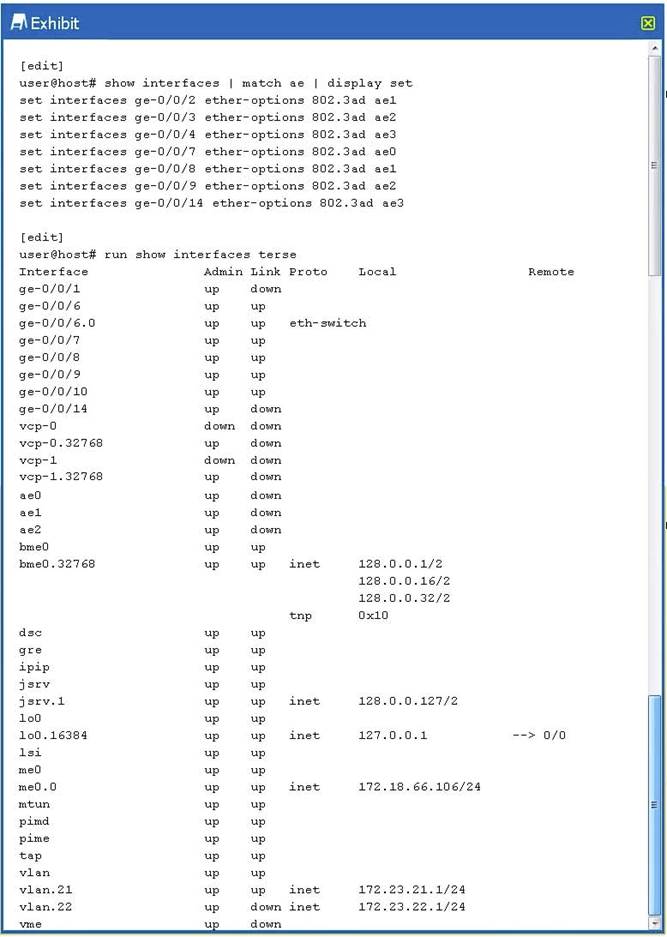 Referring to the exhibit, you have configured the child interfaces for your link aggregation groups (LAGs) and noticed that ae3 is not showing.

What must you do to enable ae3?
A . Set minimum-links to 1 on ae3.
B . Set another child interface for ae0.
C . Use ge-0/0/10 instead of ge-0/0/14 for ae3's second child interface.
D . Set the aggregated-device count on the chassis to 4.
Answer: D