Posted by:

Pdfprep
Post Date:
October 13, 2020
---
Pdfprep
Click the Exhibit button.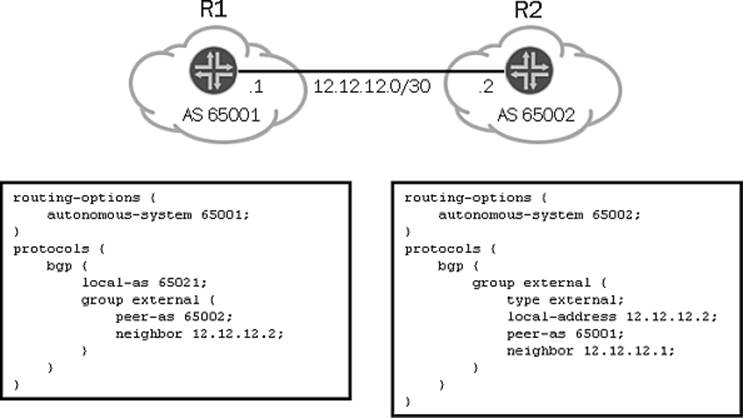 You are asked to configure a new external BGP peering. You have configured BGP on R1 as shown in the exhibit, however the BGP peering remains in Active state.

Which additional configuration is required on R1 to establish the BGP peering?
A . Configure the local-address.
B . Configure the BGP type as external.
C . Remove the local-as statement.
D . Remove the autonomous-system statement.
Answer: C