Posted by:

Pdfprep
Post Date:
October 12, 2020
---
Pdfprep
DRAG DROP

You need to identify which User Subscription Licenses (USLs) provide client access license (CAL) equivalent use rights to on premises servers.

Which USL should you identify for each type if on-premises server? To answer, drag the appropriate USLs to the correct server types. Each USL may be used once, more than once, or not at all. You may need to drag the split bat between panes or scroll to view content.

NOTE: Each correct selection is worth one point.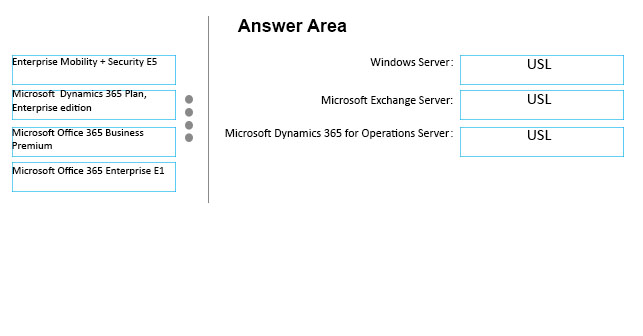 Answer:


Explanation: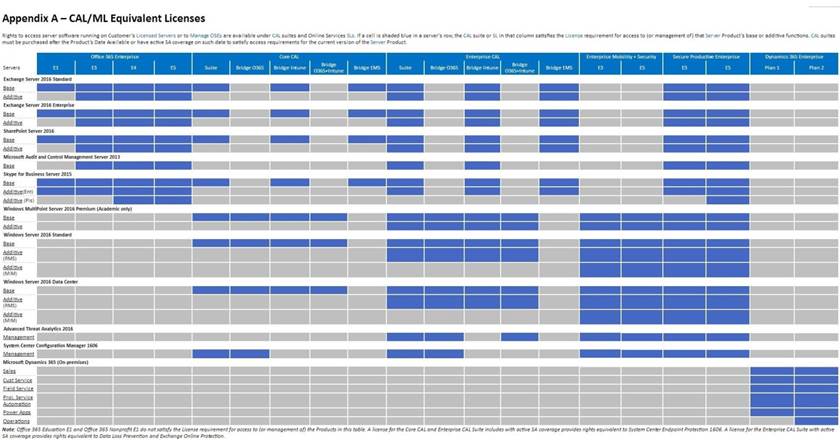 http://www.microsoftvolumelicensing.com/ProductResults.aspx?doc=Product%20Terms,OST&fid=35