Posted by:

Pdfprep
Post Date:
October 11, 2020
---
Pdfprep
HOTSPOT

You are developing a data flow to load sales data into a fact table. In the data flow, you configure a Lookup Transformation in full cache mode to look up the product data for the sale.

The lookup source for the product data is contained in two tables.

You need to set the data source for the lookup to be a query that combines the two tables.

Which page of the Lookup Transformation Editor should you select to configure the query? To answer, select the appropriate page in the answer area.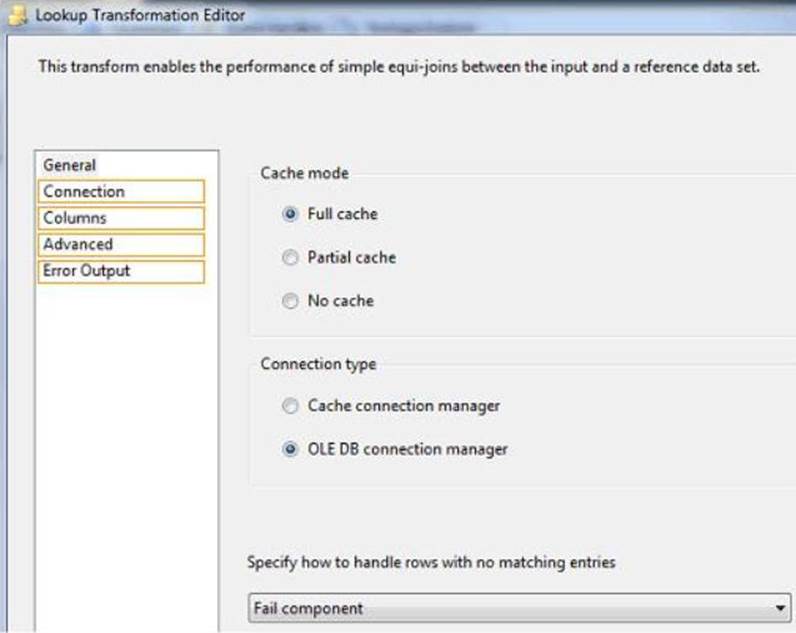 Answer:

Explanation:

References:

http://msdn.mic rosoft.co m/en-us/library/ms141821.aspx

http://msdn.microsoft.com/en-us/library/ms189697.aspx