Posted by:

Pdfprep
Post Date:
October 11, 2020
---
Pdfprep
Which statements are correct about the advanced Capability Analysis shown here?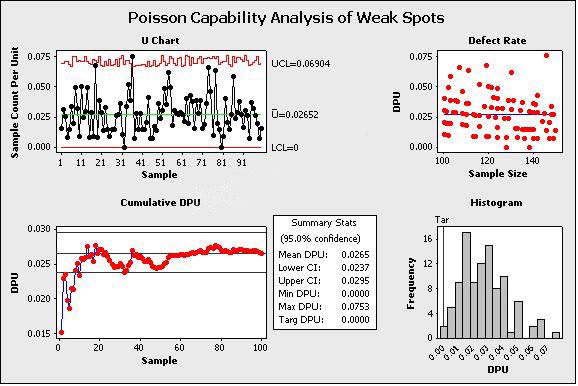 (Note: There are 3 correct answers).
A . This is a Poisson Capability Analysis.
B . The average DPU with 95% confidence is between 0.024 and 0.0295.
C . The DPU does not seem to vary depending on sample size.
D . The process shows only one instance of being out of control statistically so we have confidence in the estimated DPU of this process.
E . The maximum DPU in one observation was nearly 0.0753.
Answer: B,C,E