Posted by:

Pdfprep
Post Date:
October 19, 2020
---
Pdfprep
HOTSPOT

An organization has over 10,000 users and uses a SQL-based Active Directory Federation Services (AD FS) 2.0 server farm.

You need to change the AD FS 2.0 service account password.

What should you do? Select the correct answer from each list in the answer area.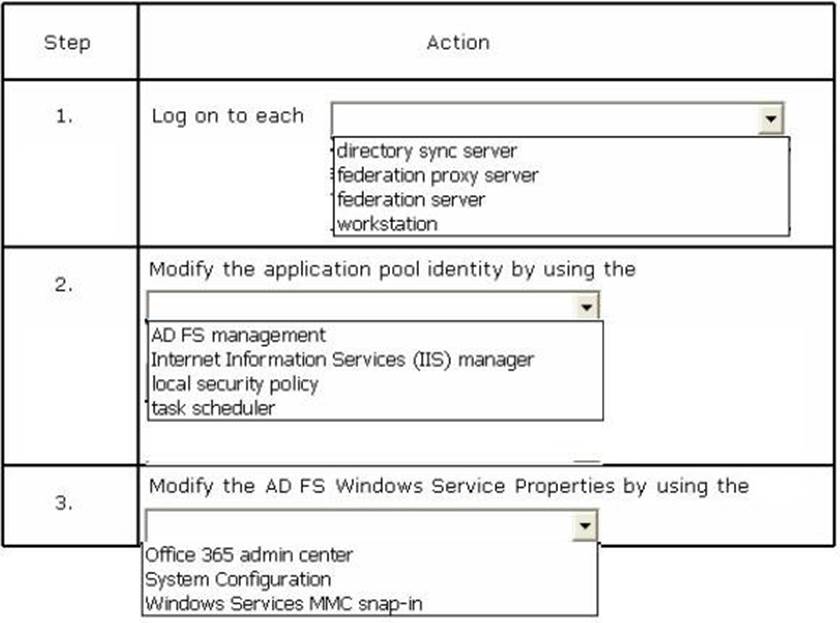 Answer: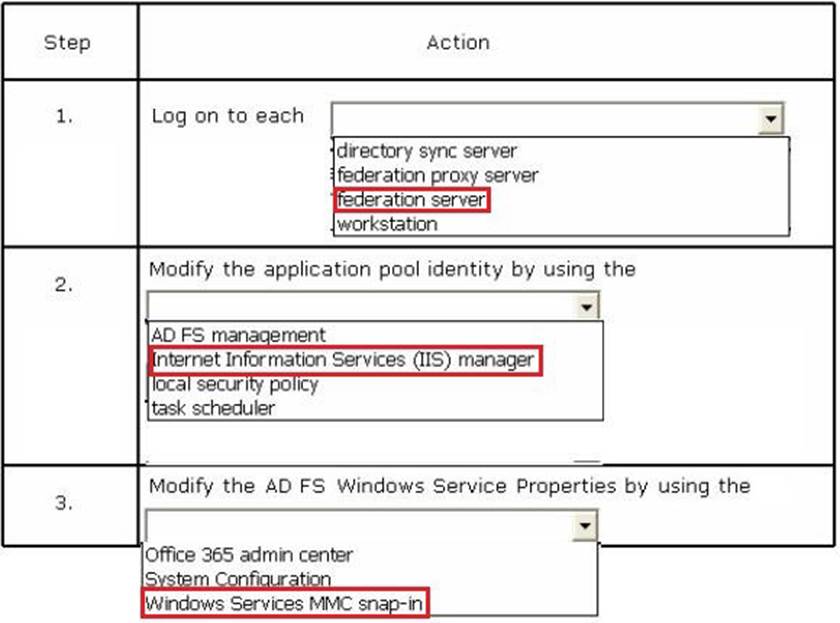 Explanation:

We must update the domain password for the AD FS 2.0 service account in Active Directory Domain

Services (AD DS) and then update the AD FS AppPool and the AD FS service account on all federation servers in the federation server farm to mirror the new domain password.

The AD FS AppPool is configured through Internet Information Services (IIS) Manager.

The AD FS 2.0 Windows Service Properties is configured through the Windows Services snap-in.

Explanation:

https://technet.microsoft.com/en-us/library/hh344806%28v=ws.10%29.aspx