Posted by:

Pdfprep
Post Date:
October 15, 2020
---
Pdfprep
You need to identify the reasons that data alert notifications are not being sent.

Which of the following reasons are possible? (Each correct answer presents a complete solution. Choose al that apply.)
A . The shared schedule is paused.
B . The data source used by the report is disabled.
C . The SSRS service is not running.
D . The report data has not changed since the previous notification
E . The SQL Server Agent is not running.
F . The SSRS encryption key has been deleted.
Answer: C, E

Explanation: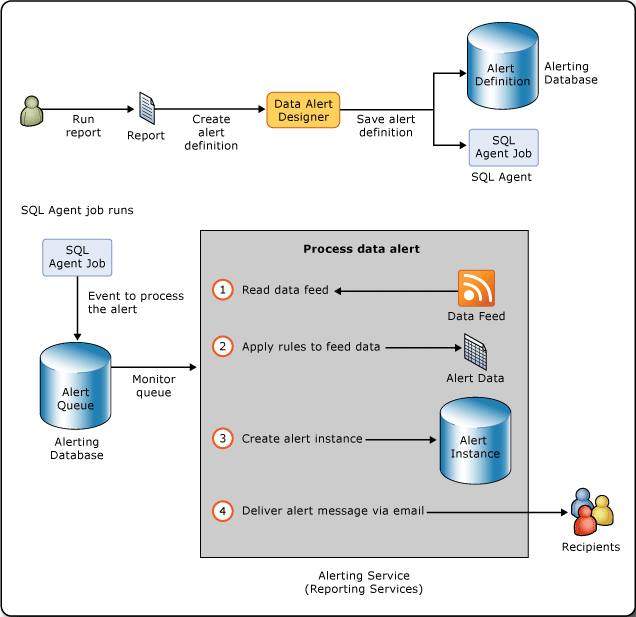 One possibility is that no SQL Server Agent alerts have been configured. This is a free, easy way to get notified of corruption, job failures, or major outages even before monitoring systems pick it up.