Posted by:

Pdfprep
Post Date:
October 14, 2020
---
Pdfprep
HOTSPOT

You have a Hyper-V host named HYPERV1. HYPERV1 hosts a virtual machine named DC1.

You need to prevent the clock on DC1 from synchronizing from the clock on HYPERV1.

What should you configure? To answer, select the appropriate object in the answer area.
Answer: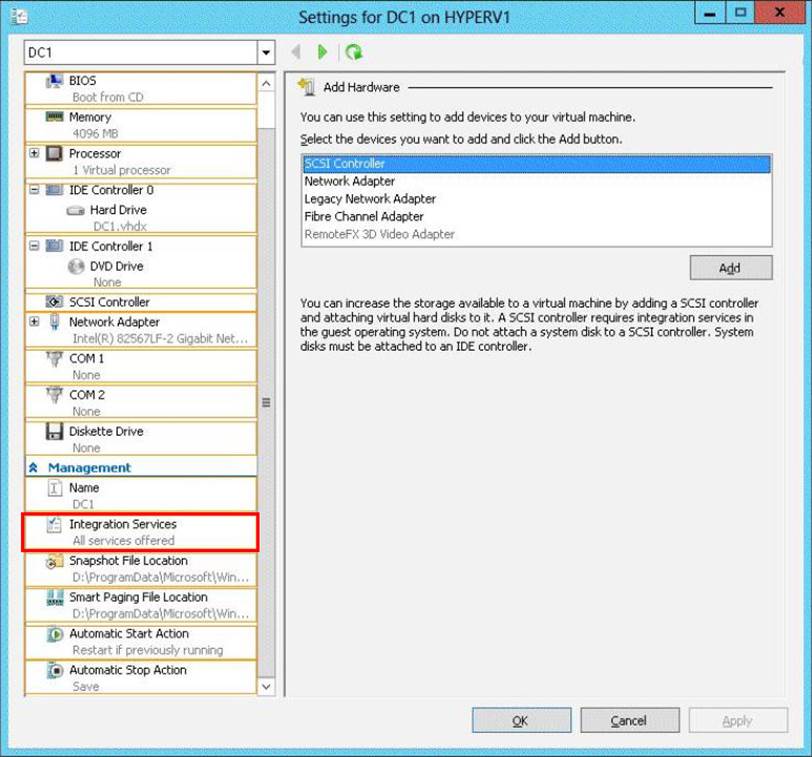 Explanation:

Hyper-V integration services are updated with a new service that allows Hyper-V administrators to copy files to the virtual machine while the virtual machine is running without using a network connection.

In previous versions of Hyper-V, a Hyper-V administrator may have needed to shut down a virtual machine to copy files to it. A new Hyper-V integration service has been added that allows the Hyper-V administrator to copy files to a running virtual machine without using a network connection. This will eliminate time synchronization.

References:

http://technet.microsoft.com/en-us/library/dn282278.aspx