Posted by:

Pdfprep
Post Date:
October 12, 2020
---
Pdfprep
Your network contains an Active Directory domain named adatum.com. The domain contains a member server named Server1 and a domain controller named DC2. All servers run Windows Server 2012 R2.

On DC2, you open Server Manager and you add Server1 as another server to manage.

From Server Manager on DC2, you right-click Server1 as shown in the exhibit. (Click the Exhibit button.)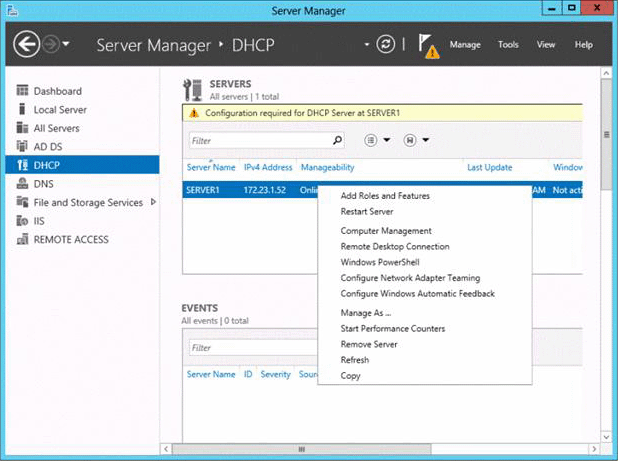 You need to ensure that when you right-click Server1, you see the option to run the DHCP console.

What should you do?
A . On DC2, install the Role Administration Tools.
B . On DC2 and Server1, run winrmquickconfig.
C . In the domain, add DC2 to the DHCP Administrators group.
D . On Server1, install the Feature Administration Tools.
Answer: A

Explanation:

You need to install the feature administrations tools for the dhcp . Need to install DHCP management tools on DC2 then you will have access to dhcp management.