Posted by:

Pdfprep
Post Date:
October 16, 2020
---
Pdfprep
HOTSPOT

You have two servers that run Windows Server 2012 R2.

The servers are configured as shown in the following table.

You need to ensure that Server2 can be managed by using Server Manager from Server1.

In the table below, identify which actions must be performed on Server1 and Server2.Make only one selection in each row. Each correct selection is worth one point.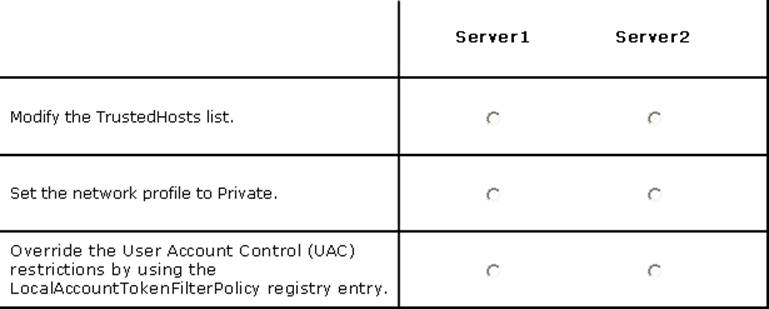 Answer:

Explanation:

On the computer that is running Server Manager, add the workgroup server name to the TrustedHosts list.

References:

http://technet.microsoft.com/en-us/library/hh831453.aspx